Top 3 Southeast Asia Getaways: Malaysian Edition

Are you planning a Valentine's Day getaway with your loved ones? Look no further!
Planning a getaway can be the perfect solution for a much-needed change of scenery and some relaxation time. Whether you're looking for a romantic trip with your significant other, a family vacation, or a solo adventure, there are endless options to choose from.
In this blog, we'll explore different luxurious resorts in Malaysia, share budget-friendly insider deals, and tips on how to plan your trip. With travel destinations less than 5 hours away from Changi Airport, the exchange rate of (RM1=S$3.3), pack your bags, and let's start planning your next getaway!
1.
Sha

ngri-La Rasa Ria, Kota Kin

abalu

Flight duration from Changi: 2 hours 30 minutes (to Kota Kinabalu International Airport)

Suitable for: Couples, Families with Kids

Best Time to Visit: December – March

Whether traveling as a family, on a romantic getaway or seeking a peaceful retreat, Shangri-La Rasa Ria, Kota Kinabalu tops our getaway list! At this 5-star Resort and Spa, you can escape to nature, adventure, and the amazing community of this Borneo beach resort.

Money Saving Tip: We love sweet deals, and here's one for you! Book now to receive a 40% discount on room rates starting at just S$125, breakfast included.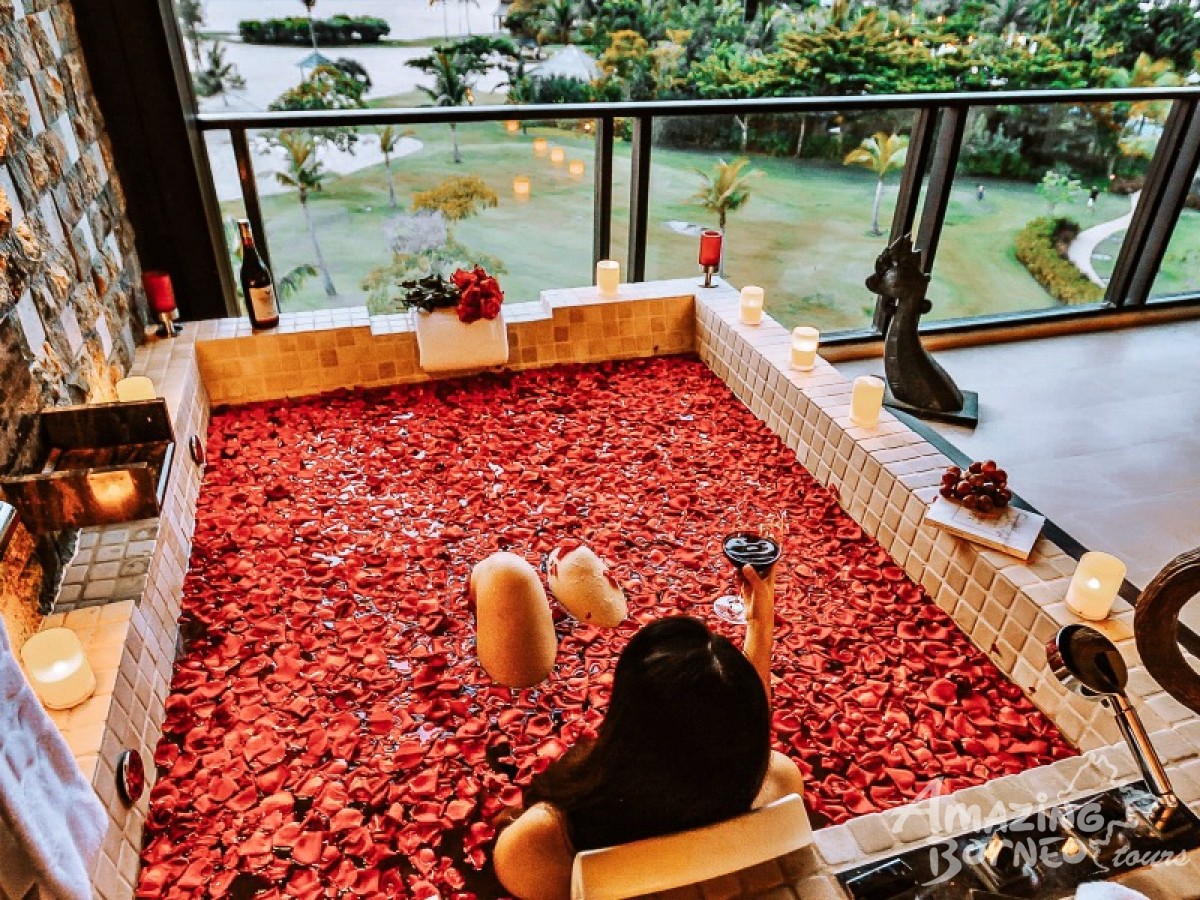 With Valentine's Day just around the corner, treat your loved one to a relaxing day at the Spa! Find tranquility, harmony, and healing with aromatherapy treatments at a reduced rate of 20% off.
Things to Do: For adventure seekers, the hotel also offers a variety of scheduled activities for water sports enthusiasts and thrill seekers. You can enjoy and choose activities from Jet skiing to E-Foil Surfing, ATV, and Horse Riding by the beach.
Here's how you can treat your loved ones to an unforgettable day at this resort.
Start your day with a 98M sunrise hike to the Rasa Ria Reserve Summit to watch the sunrise over majestic Mount Kinabalu – a UNESCO World Heritage Site. Experience a truly breathtaking sight as the rising sun colors the forests and the waters below in gold.

Book this guided tour at a 20% discounted rate – S$20/person

.
Tee off at the Dalit Bay Golf & Country Club's stunning 18-hole championship golf course.

Book a Golf + Room Deal at S$286/night, save $50

!
Watch the Sunset at the 3km long Sandy Beach, then enjoy the Amazing Fire Show Display performed by native tribe members.
Enjoy a Romantic Candlelight Dinner by the beach with picturesque sunset views.
End your day with a magical firefly cruise across the Mengkabong River.

Book with Anjung Gayang Tours to get a discounted rate of S$15!

(Normal Price: S$25)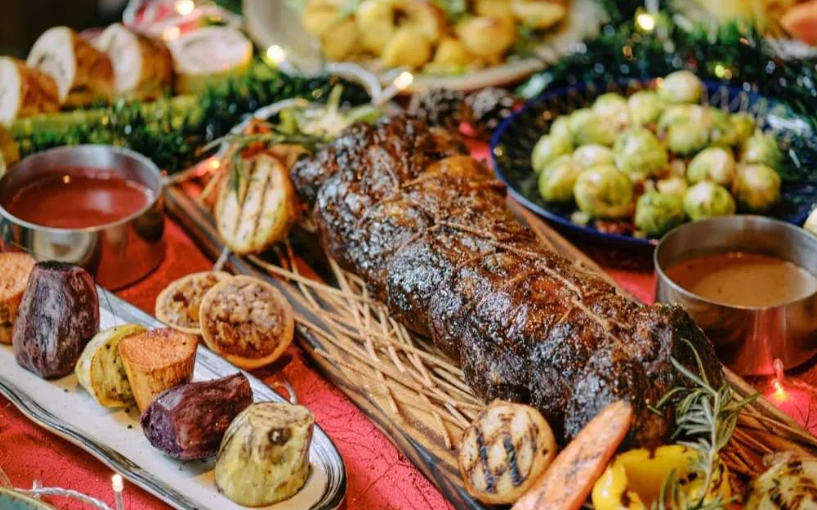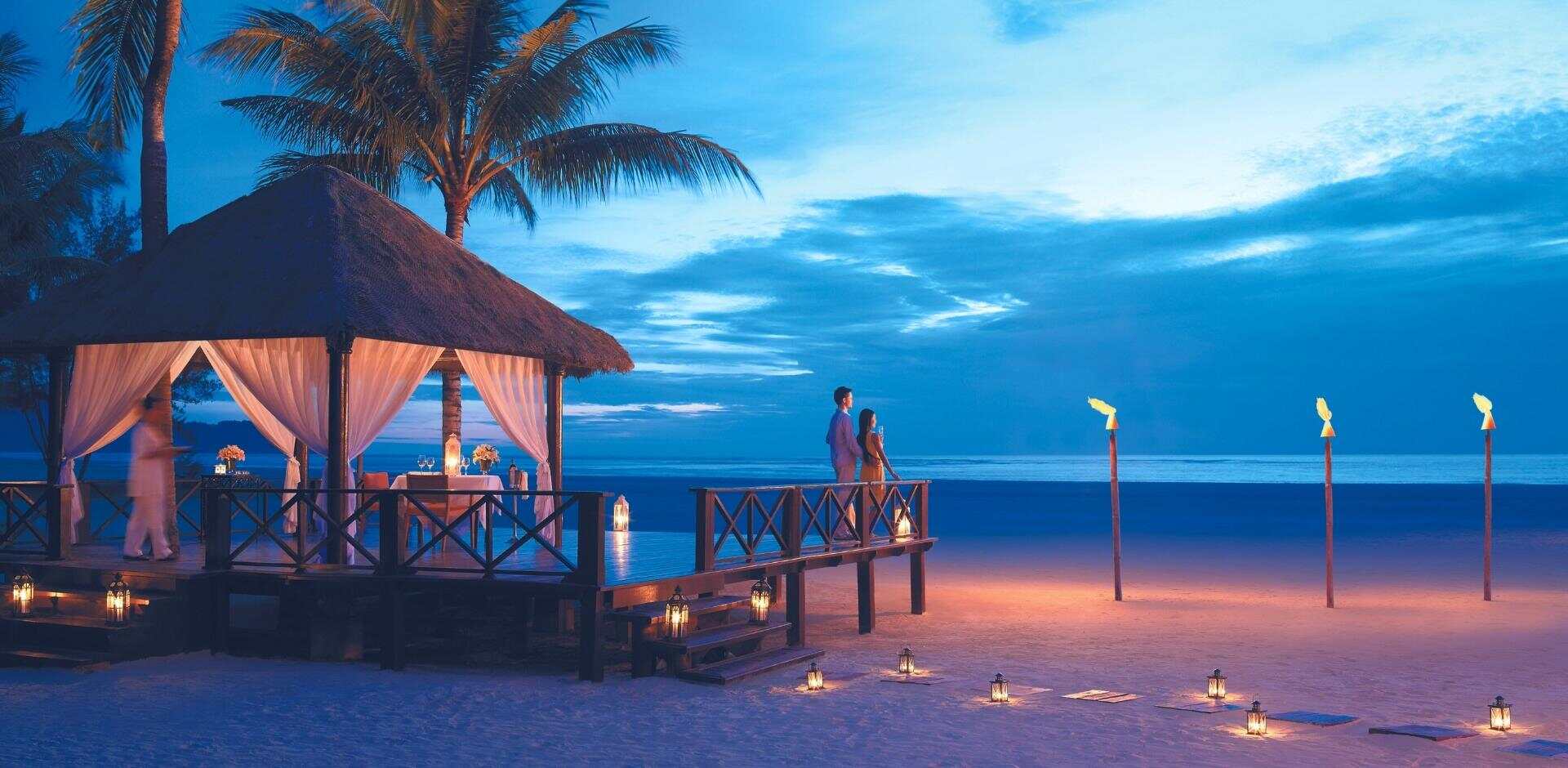 Don't forget to register for the Shangri-la Circle Membership and get 6X Points when you book every 6-7th of the month!
2.
Genting Highlands

, Pahang

Flight duration from Changi: 1 hour 10 minutes (to Kuala Lumpur International Airport)

Suitable for: Families with Kids

Best Time to Visit: All Year Round! (Avoid visiting during peak/festive seasons if you do not fancy long queues)

Looking to take a short weekend family trip away from Singapore? Look no further than Genting Highlands, an entertainment-packed hilltop resort located only a half-hour drive from Malaysia's capital, Kuala Lumpur. Nestled in the picturesque mountains, the resort is a premier destination for those seeking adventure, entertainment, and relaxation.

Money Saving Tip: We recommend that you register for a Genting Membership before your visit to maximize your savings. With member room rates at the First World Hotel starting at only S$20, don't hesitate to book your next getaway!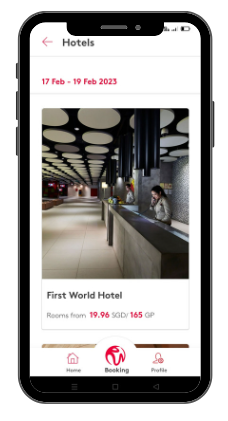 ---
---
---
Download the

RWG App

now to discover exclusive member
rates & promotions!
---
---
---
---
---
---
---
Things to Do: With a wide variety of activities and amenities, Genting Highlands caters to travelers of all ages and interests. From world-class casinos and thrilling theme parks to luxurious spas and delicious dining options, there's something for everyone at this popular destination. Whether you're looking for an action-packed vacation or a relaxing retreat, Genting Highlands is the perfect choice for your next getaway.
Here are our recommendations for an enjoyable getaway with your loved ones.
Begin your adventures above the clouds with a scenic Awana Skyway cable car ride to the resort (Purchase your

return tickets for only S$3

!)
Visit Genting Skyworlds with tickets priced at only S$35 for Adults, S$30 for Kids (

Get 25% OFF with code HELLOSG25

)
Your little ones will love the character theme rides at Skytropolis Indoor Theme Park! (

S$15 for Adults & Kids

)
End your getaway with a shopping spree at the Premium Outlets, or should we say, after the casino!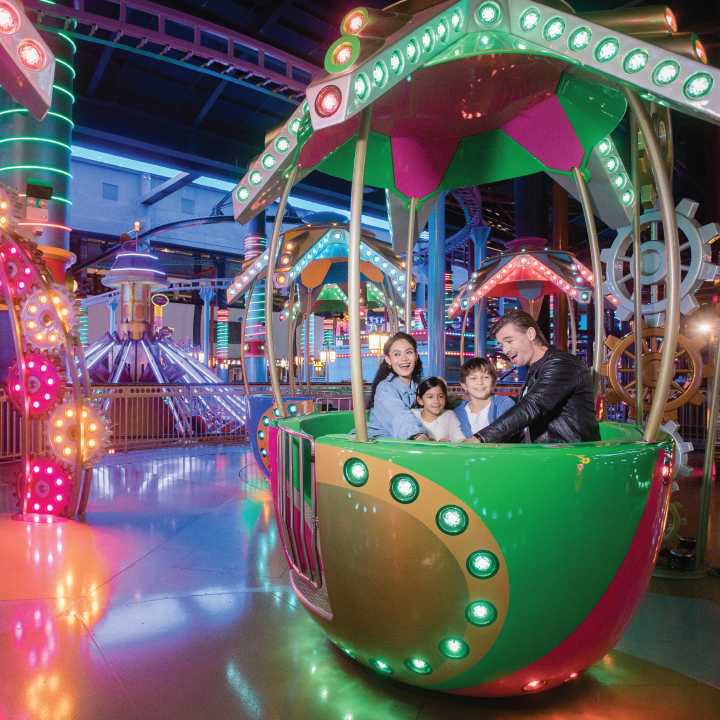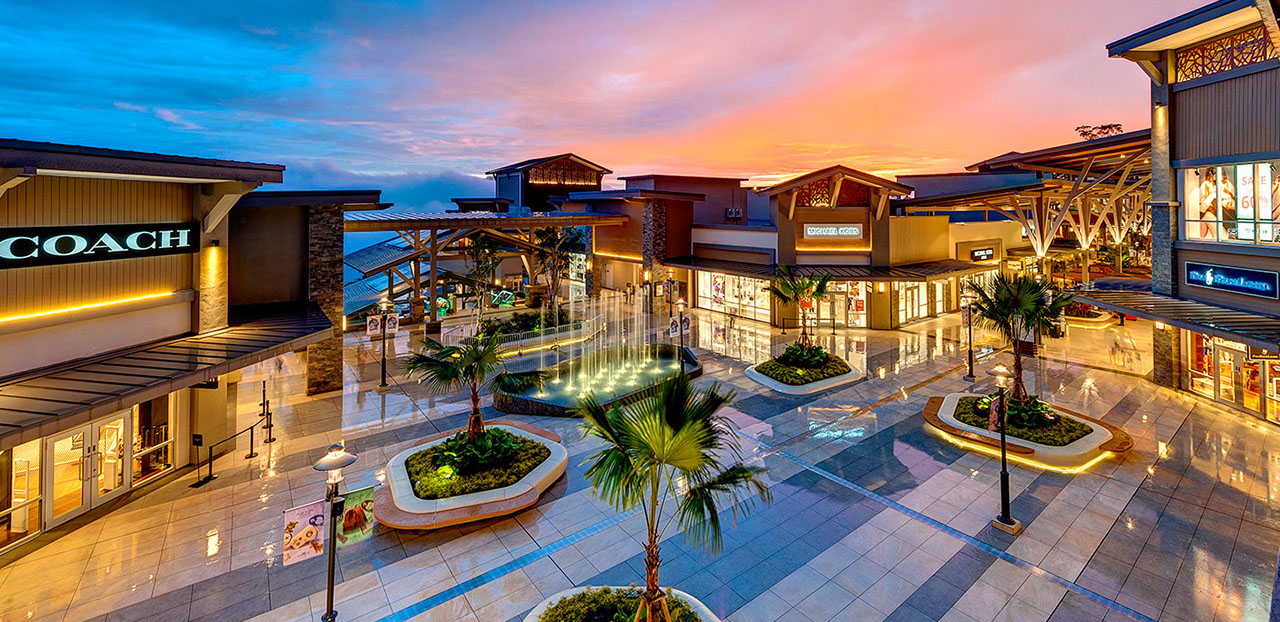 After an exciting day of rides, games, and shopping, families can look forward to dining at any of the restaurants available in Genting's lifestyle mall, the SkyAvenue Mall. If you're looking to try out delicious Chinese cuisine at a dirt-cheap price, check out this local restaurant, EAT@B5 located just opposite the Genting Skyworlds Park Entrance. A huge plate of fried rice will cost you S$3 for 2 pax, and for the durian lovers, get your durian fix at a starting price of only S$5(RM15)!
We have an Insider Tip for you!
Head to the Genting Skyworlds VQ booths located after the "Night at the Museum" Ride to get UNLIMITED VQ passes and skip the waiting lines for the entire day!
3. Sipadan-Kapalai Dive Resort, Semporna
Flight duration from Changi: 4 hours 50 minutes (to Tawau Airport)
Suitable for: Couples, Families with Older Kids
When to Visit: April-July
If you have never heard about this place, then you MUST include it on your travel bucket list!
Located on the southeastern coast of Sabah in Malaysia, Semporna is perfection in the form of a collection of beautiful islands. If the Maldives is on top of your travel list, you really should check this out now! Blessed with turquoise waters, sandy beaches, and some of the most beautiful dive sites in the world, this place is arguably just as breathtaking as the Maldives, but super budget-friendly!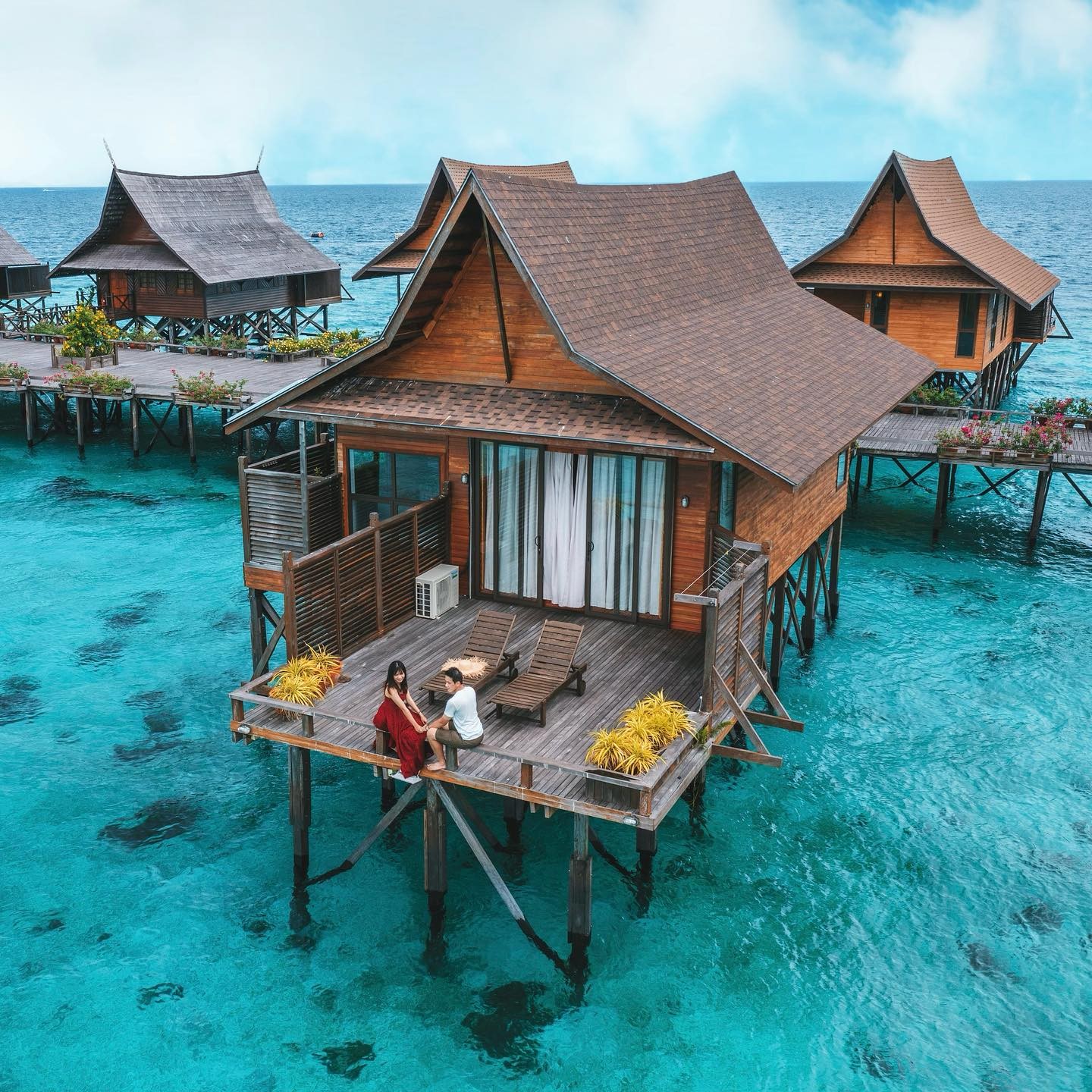 One of the most beautiful resorts on Semporna is the breathtaking Sipadan-Kapalai Dive Resort which sits on sturdy stilts above the waves. Planned and built carefully to take the form of an airy water village with no land in sight, this resort provides easy access to some of the most beautiful dive spots in Semporna. You can go diving in a few minutes by speedboat, or even just by swimming from the resort's pier.
Money Saving Tip: Book a convenient 3D2N stay at Sipadan-Kapalai Dive Resort for only $299 that comes inclusive of land and boat transfers to the resort, meals, drinks, and snorkeling around Kapalai Island!
Things to Do: For a long period of time, Sabah's East Coast Islands started with Semporna being a haven for tourists from China and Korea with reasonably priced seafood and a variety of marine excursions. Other than getting your PADI dive license at the resort, there are various fun activities that you can do to make this the best getaway ever!
Check the pictures and fun things to do, and no we're not lying, this isn't the Maldives!
Get your PADI License at only S$388

!

(20% discount)
Trek for 45 minutes to the peak of the majestic Bohey Dulang Lagoon.
Enjoy the beach and crystal-clear waters at Mataking Beach.
Visit the Island of Sibuan, the village of sea gypsies. If you ask, they'll happily invite you to explore their village and local traditions.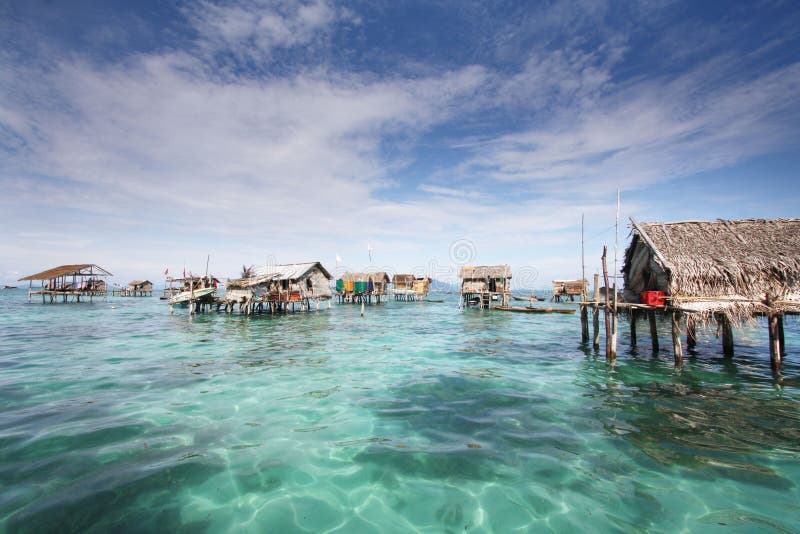 With Chinese New Year and Valentine's Day just around the corner, we hope that this blog will help you plan the next getaway to lesser-known destinations and hidden gems just across the causeway.
With the Lunar New Year just around the corner, our Savee Team wishes you a blessed CNY with lots of love, luck and joy.
Stay tuned for our next post on Top Southeast Asia Getaways: Philippines Edition. Cheers!
---
Savee.sg gives you up to 2.5% Cashback when you shop online & in-store for Fashion, Food & Beverage, Electronics in Singapore. Simply download the app and upload your receipts today!
Shop More, Earn Big. Sign up for free and start stacking your Cashback today!