Welcoming 2023: How to Make Personal Growth Part of Your New Year's Resolution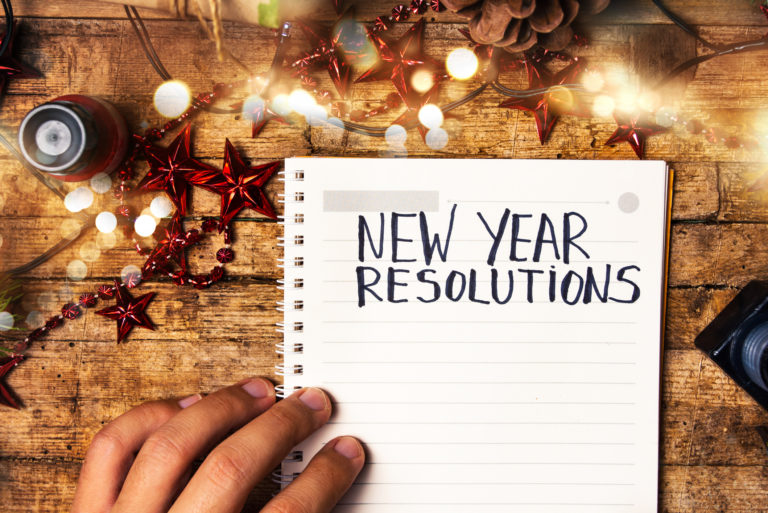 If you're anything like I am, you have mixed feelings about New Year's resolutions.
Despite New Year's resolutions being a huge part of our culture, most of us are notoriously bad at sticking with them.
That's the challenge we're posting this year: to come up with and stick to professional New Year's resolutions – on things that will make you more creative, productive, and generally more content at work.
A fact to note is that Personal Growth is important. Especially now when so much of the world feels chaotic and out of control, there's no better time to take charge of your habits and goals. So how do you cultivate New Year's Resolutions to encourage Personal Growth and make 2023 your best year to date?
Here are 5 tips to help you get started, along with resources to help you accomplish them.
1. Write something every day
To start, get into the habit of writing on a daily basis. Write a short journal before bed, instead of looking at a screen to put that extra time to good use.
Even if you don't identify as a writer, pick a question – something from a customer, a friend, or a topic that's always piqued your curiosity — and write something about it. Or, just write nonsense. It's the habit of writing regularly that's important, especially in the beginning.
Helpful Resources:
2. Download a Progress Tracker on your phone
We're more likely to stay motivated to hit big goals if we can see regular progress toward them.
Tracking progress helps you stay committed to goals. It gives you something to celebrate each day. And it helps keep you motivated when your exciting New Year's resolution becomes a daily slog.
So how will you track your 30-minute run each morning?
You could set up a big calendar near your desk and mark each day you walk. You could use a fitness tracker or even create an accountability group with friends that have a similar goal to yours.
Remember, don't break the chain!
Helpful Resources:
3. Listen to one podcast every week
Podcasting is a thriving mini-industry. It's no wonder that listening to podcasts is a great way to learn something new without it being a direct skill you are mastering.
It's not just that podcasts themselves are tremendously informative. As it turns out, they might even enhance your skills in other areas, too. According to research, our eyes can become affixed to the written transcript while listening to an episode of a podcast. In other words, the auditory version of a story through a podcast aids our ability to process accompanying written content.
Helpful Resources:
4. Learn something new every week
One mistake many people make is that they expect total change in a short amount of time. But remember, a journey of 1,000 miles begins with a single step.
We recommend you to embrace the habit of lifelong learning. You'll eventually figure out that it's extremely fulfilling to learn something new every week. Take a short weekend road trip to experience a new culture, participate in a conference unrelated to your work topic or immerse yourself in fun workshops to make the most out of every week.
Learning provides you with an escape when you need it, knowledge when you seek it, and a great and satisfying pastime.
Helpful Resources:
5. Keep ALL your receipts
Whether you're tracking your daily expenses or to manage your finances, do you know that it's important to keep your receipts up to the past 7 years?
Receipts are vital for store exchanges or refunds. You can even stack them to get more Cashback after a shopping spree!
Well, there's also the part about tax deductions, but we're not going to dive deeper into that now, so here are a few helpful resources to help you do so.
Helpful Resources:
It's always good to be more realistic when curating your resolution list to avoid major disappointments. Some things are impossible to accomplish without a lot of preparation. So start small, then as you work your way through the year, revisit your resolutions quarterly and adjust as necessary.
Seek support if needed, and above all else, think about why you want to fulfill your goals. These tips will ensure you put your best foot forward and accomplish everything on your list.
Stay tuned for our next post on Top Southeast Asia Getaways to visit in 2023. Cheers!
---
Savee.sg gives you up to 2.5% Cashback when you shop online & in-store for Fashion, Food & Beverage, Electronics in Singapore. Simply download the app and upload your receipts today!
Shop More, Earn Big. Sign up for free and start stacking your Cashback today!